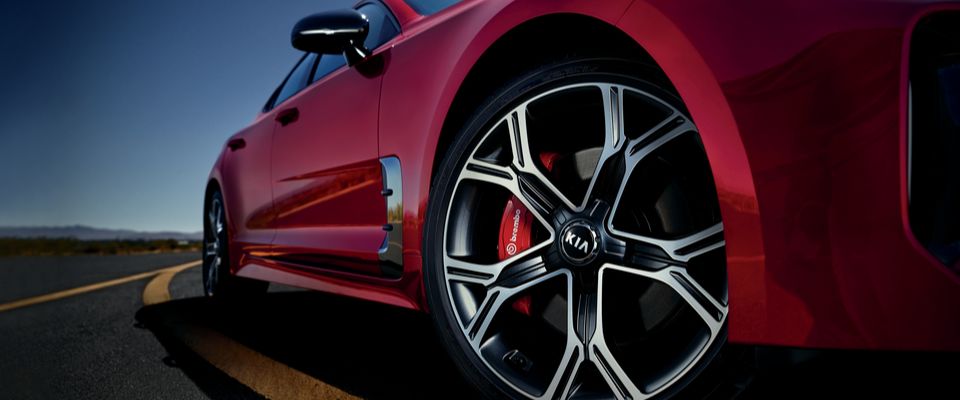 An Authentic Kia Part Gives New York the Utmost Compatibility for Important Repair Projects!
So, you're the do-it-yourself, self-starter type and you're looking to fix and maintain your new or used Kia model. However, you might find during the course of your repairs, that you need a new part to get your Kia model back up and running, such as an oil filter, cabin air filter or brake pad. You might be thinking of going to your neighborhood auto parts store, but with an authentic genuine Kia part, you'll have the utmost compatibility and peace of mind for your dollar. Many auto parts stores sell very generic parts which are unspecific to any particular brand. These parts might be close to what you need but are often not as compatible as a genuine Kia part, which might result in the part wearing out more quickly. When you order from the parts center here at Smithtown Kia, you'll be able to get back to your repairs with the confidence that you've found exactly the right part for your new Kia model or pre-owned model! Our dealership is located in Saint James, NY and we're proudly serving folks from all over Long Island, from nearby to out in Kings Park.
Order a Part for Top Kia Models Such As:
A Genuine Kia Part for Drivers Needs!
When your Kia Optima is in need of new brake pads, we have a genuine Kia art to match in our parts center. Looking to replace the cabin air filter on your Kia Sorento or Kia Niro after the long winter? We've got you covered! Looking for a new engine fan belt to help get your Kia Sportage up and running? Our parts store is here with exactly what you need when you fill out our online ordering form! Simply enter in your name, preferred method of contact and all the information you can manage about the part you need, including the name and identification number, if you have this readily available. Before you order, check out our monthly parts specials to find a coupon to help you save on the Kia part you need. Once you find a special, print it out and redeem it when you come pick up the part you need here at Smithtown Kia! These specials are ever-changing and here to help the good folks of Long Island Save, whether you're from our backyard in Saint James or out in Centereach.
Parts and Accessories to Help Long Island Along the Way!
When your new or pre-owned Kia is in need of repairs and routine maintenance, don't just go to a random auto parts store, get the utmost compatibility and authenticity with a genuine Kia part from Smithtown Kia. Get your Kia sedan, hatchback or SUV back up and running at peak efficiency when you order a Kia part from us today! If you have any questions, don't hesitate to call the good folks at our parts center, during regular business hours, at 631-406-5117. We are Smithtown Kia and we're located just a half hour outside of Northport, Long Island, at 726 Middle Country Road in Saint James, New York. See you soon!